Eileen McCaffery, Limerick
Eileen is part of  a group meeting regularly  in the former Good Shepherd convent, learning and making Limerick Lace. She was part of the group who organised the 'Amazing Lace' exhibition. She is pictured here during the exhibition set up, next to a first communion veil made for her by a neighbour.
She gave her time and expertise and kindly allowed us to video her at work. We owe her thanks for the tutorials on this site.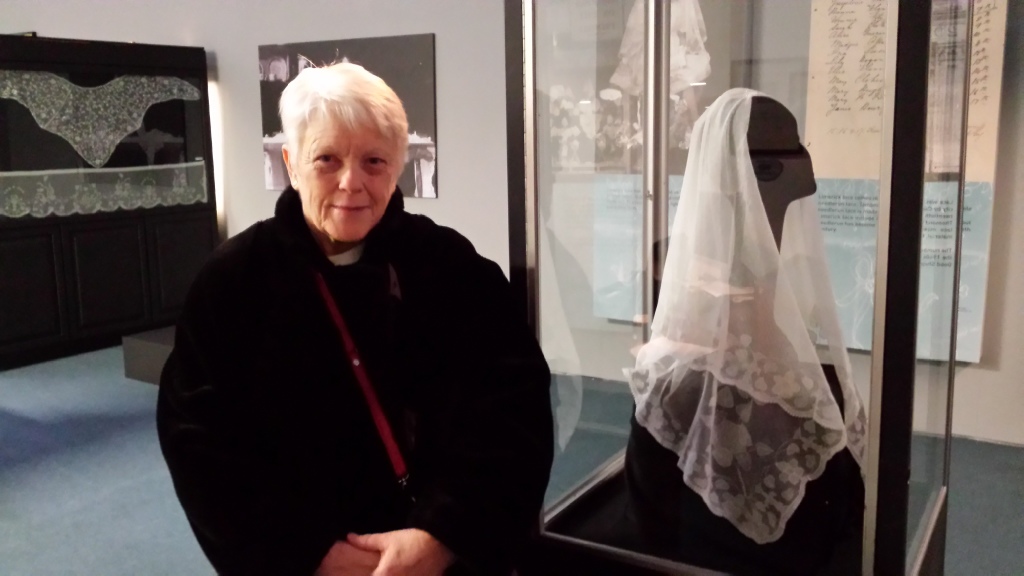 Fernanda Thoma, Kenmare Lace group
Fernanda Thoma is part of the Kenmare Lace group. Here is an article published in The Kerryman (The Independent)  last year, featuring her and another lace maker.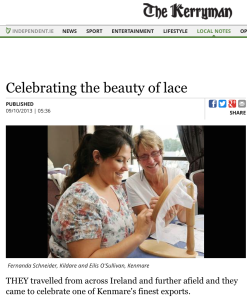 The Kenmare Lace & Design Centre is keeping alive the tradition of lace making in Ireland. Their little museum and shop opens the eyes of tourists to the richness of Irish lace making tradition. The centre is involved in the organisation of the Kenmare International Lace Festival, which will take place between 19 and 22 March 2015 in Kenmare.
This is Fernanda's donation, which is done in tambour style.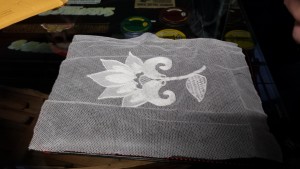 Pauline O'Leary, Moyross Threads, Limerick
Pauline is a member of the "Moyross Threads" crafts group. She took her first steps in Limerick lace in spring, thanks to the Communities of Culture project led by the Hunt Museum.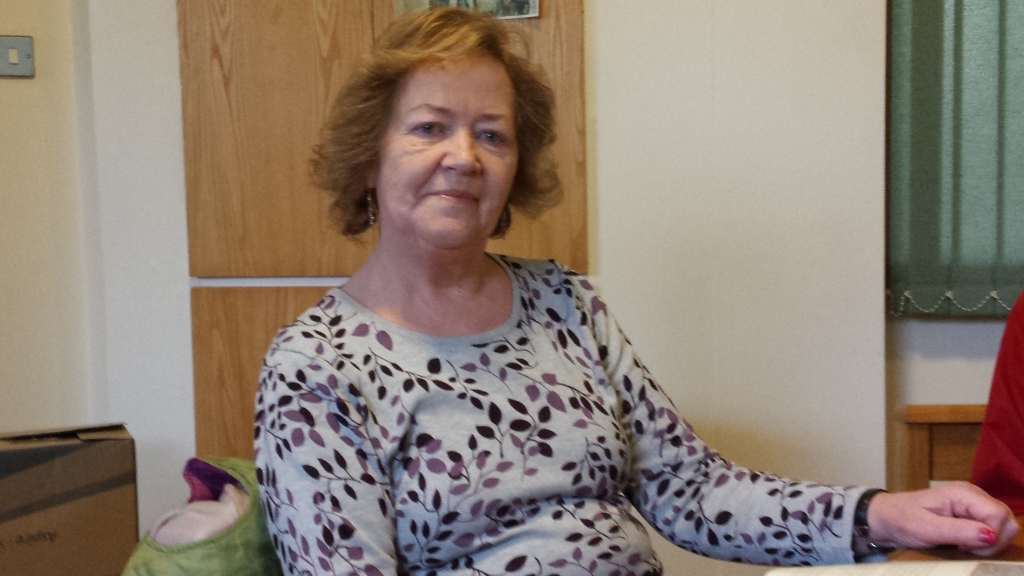 This is Pauline's contribution: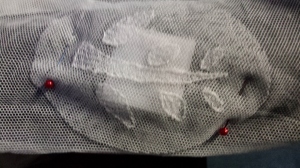 Ursula Dundon, Moyross Threads, Limerick
Ursula is also part of the Moyross Threads group. She has been working on embroidery for a long time, so the transition to lace came relatively easy to her.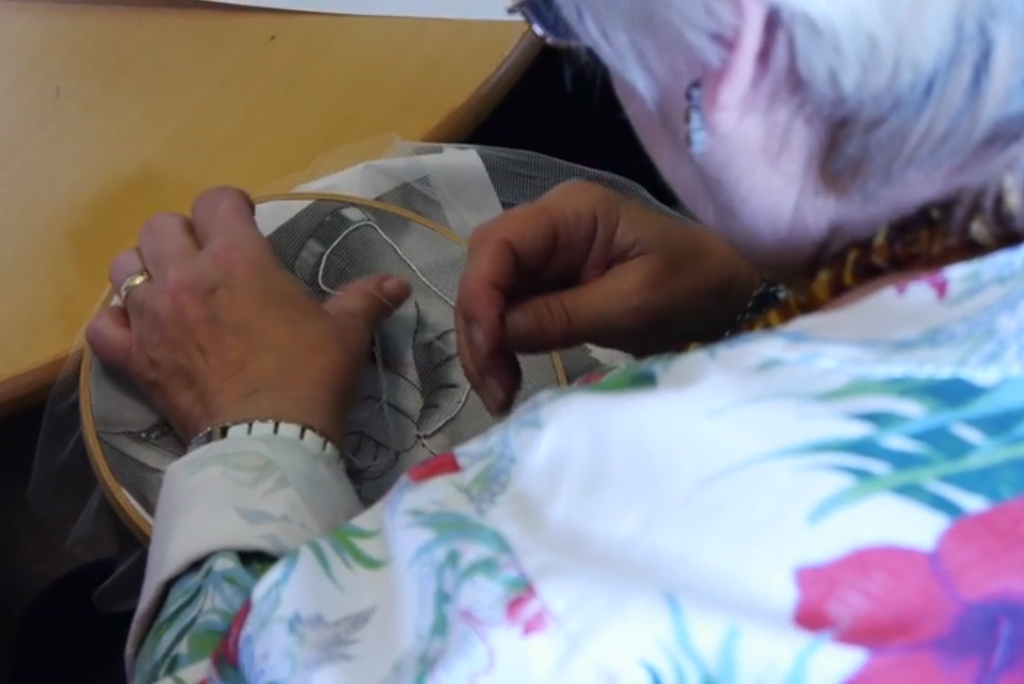 Her contribution can be seen below: