This week's Limerick Post has an article on Limerick Lace, featuring lace maker Eileen Browne and referring to the Amazing Lace book and exhibition as well.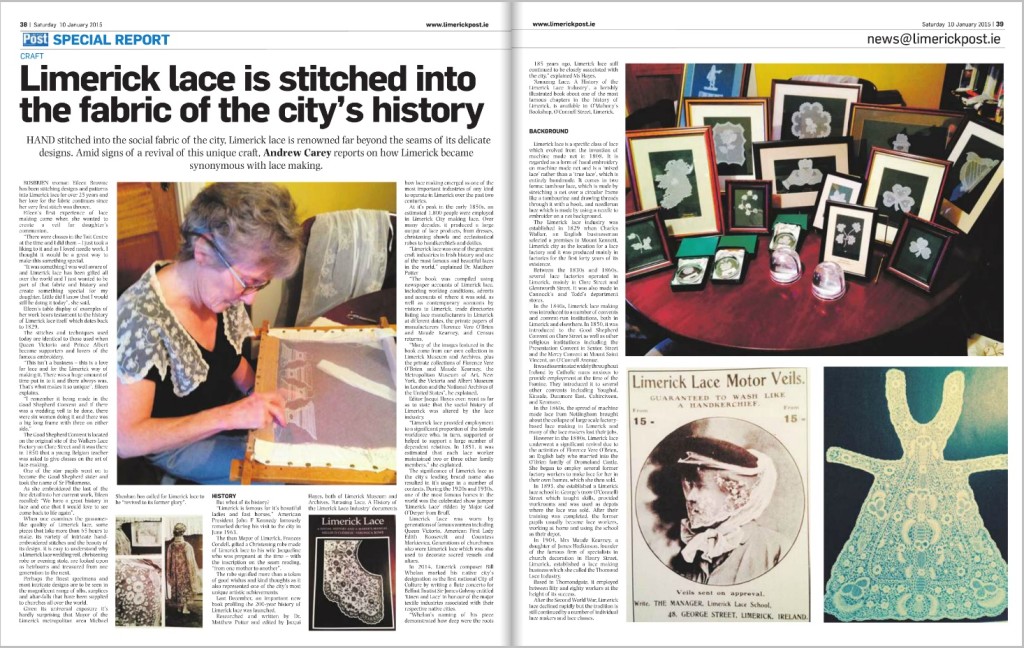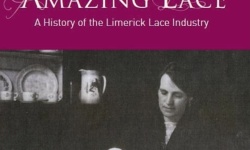 Today's Limerick Leader has an article by Dr. Matthew Potter on the history of Limerick Lace.
Below an excerpt:
Limerick lace created a rich material culture.

Over many decades, it produced a large output of lace products, from dresses, christening shawls and ecclesiastical robes to handkerchiefs and doilies. It was worn by thousands of women, including a few who figure prominently in the pages of history, such as Queen Victoria, American First Lady Edith Roosevelt and Countess Markievicz.